news 2019
FRAUDLENT PERSON SOLICITTING FOR MONEY POSING AS A VET
Click on above

In 2018 Sonoma County Vet Connect at our Tuesday Clinic at the Veterans Memorial Hall in Santa Rosa actively assisted 55 to 60 local veterans in overcoming unexpected financial difficulties in the amount of $51,400 total. These funds were primarily used in keeping them in housing (rent shortage, deposits, first and last month, etc.) We also provided assistance to 175 to 250 local Veterans for the first time as well as seeing 1,700 to 2,500 returning Veterans come in and obtain services from our group of providers (legal, mortgage, counseling, education, V.A., etc.) We also helped 200 to 300 homeless Veterans with sleeping bags, blankets, boots, backpacks and tents. And lastly we provided over 1,000 lunches to Veterans and their families.

In Guerneville at our Thursday clinic we provided lunches to 2,500 to 3,000 homeless individuals, some of which are veterans. We also oversaw them getting showers, medical attention, clothing and counciling.
We want to thank all of you who donated either by buying a duck at our booth or giving generously to make this happen.

January 8, 2019 and Sonoma County Vet Connect is back at the Santa Rosa Veteran's Memorial Building serving our Veterans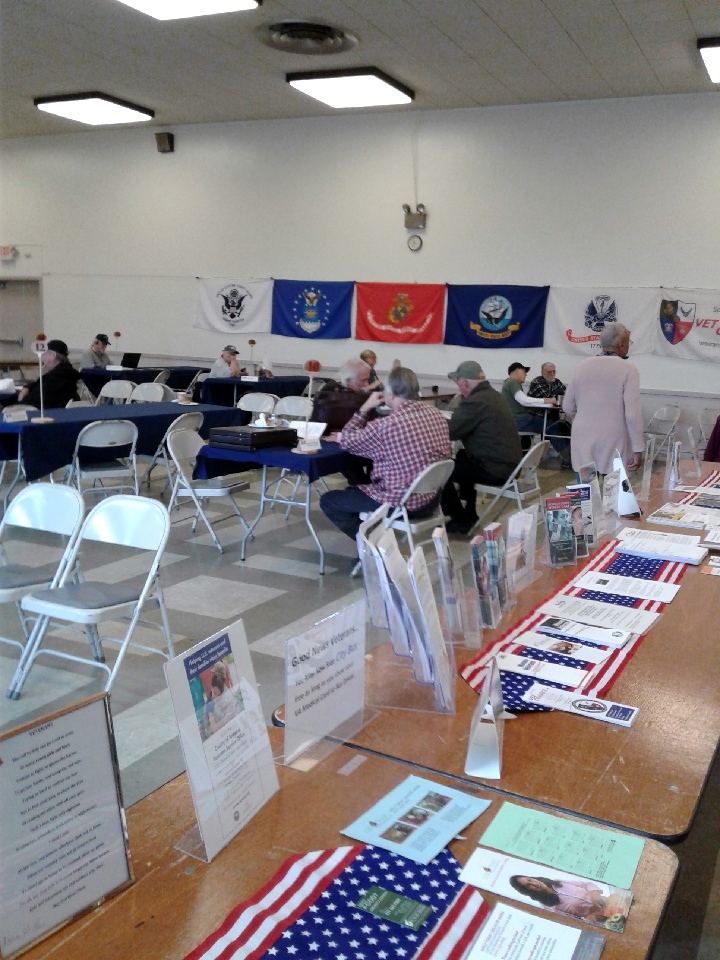 In the middle of February, after taking time off from the grind of the Christmas Tree lot and doging the rain storms of January, the Ducky Booth comes back to the Saturday Farmer's Market at the Veterans Memorial Building.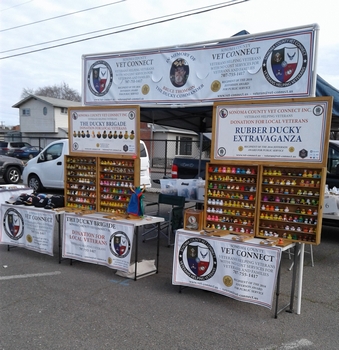 During the first week in May we had a booth at the Santa Rosa Metro Chamber's Showcase Sonoma County's Business Expo. There we met with other businesses in the area to introduce ourselves and what we were doing to help local Veterans in the County.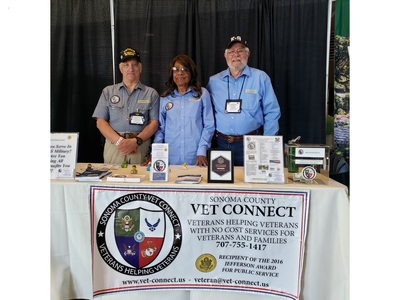 2018
2017 and earlier
Copyright 2019 | Sonoma County Vet Connect, Inc. | All rights reserved
Veteran Advisors | Email:
veteran@vet-connect.us
| Phone: 707.755.1417